MLA vs. APA: Academic Formatting Rules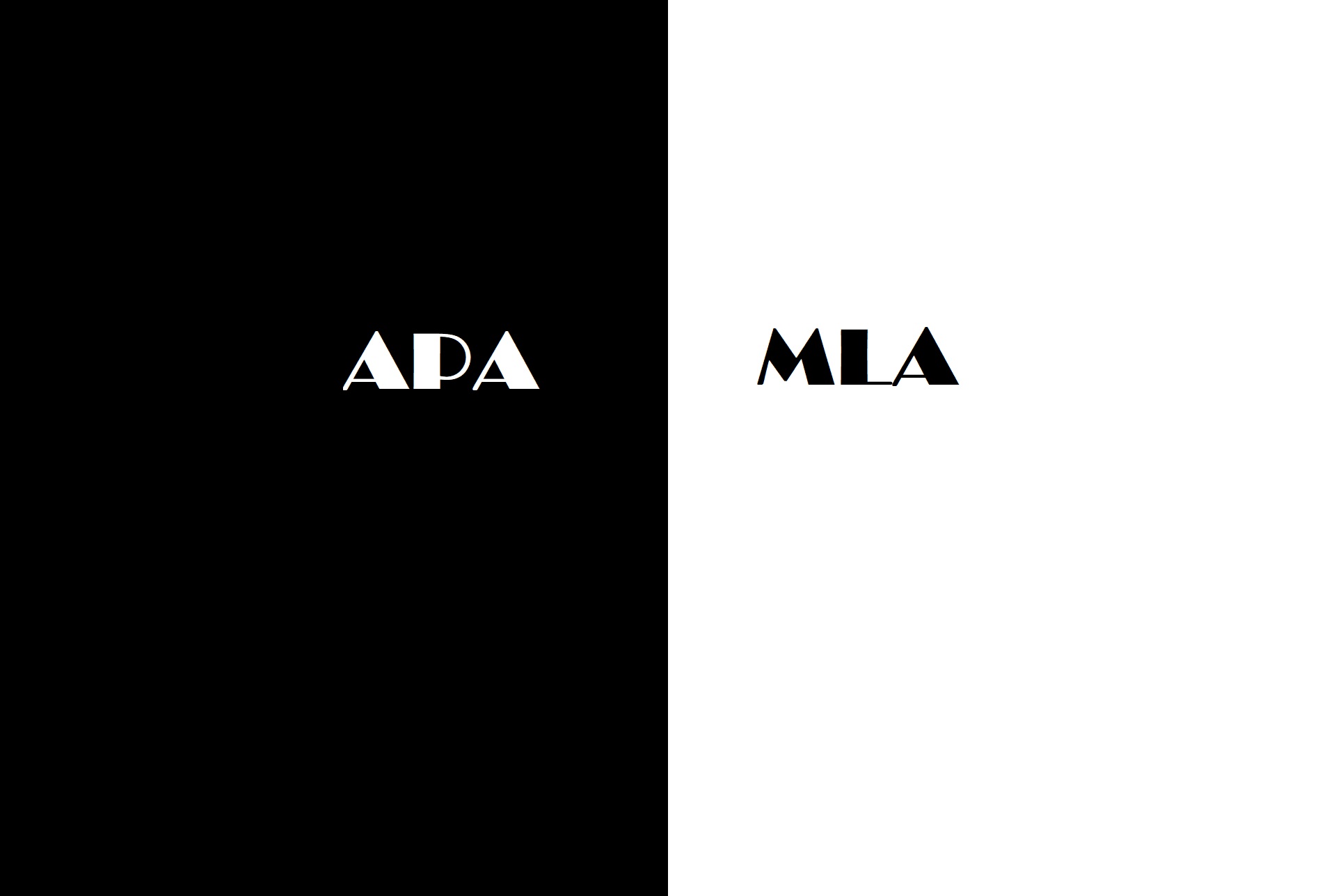 When students are asked to write academic papers, the vast majority of them are torn between MLA vs. APA citation styles. These are the most common formatting styles that are used in academic texts. MLA stands for Modern Language Association while APA stands for American Psychological Association. But, what is the difference between APA and MLA?
Well, academic writing has strict regulations, especially when it comes to college essays and science publications. The main goal of academic formatting styles is to ensure that authors avoid plagiarism by providing proper citations. They also create a more unified structure system for academic papers. When it comes to APA vs. MLA, everything can be easy or clear for students. Both formatting styles have differences and similarities. This article explains the difference between APA and ML citations.
MLA vs. APA: Standard Guidelines and History
To compare APA vs. MLA citation, you need to know the standard guidelines and history of each style. The standard guidelines of every style guide its applications and use. The differences between MLA and APA originate from their history. You can get quality assignment help right now if don't want to learn all the specific features of these formats.
Standard Guidelines and History of MLA
The Modern Language Association provided this formatting style for scientific and research work in humanities. The major difference between MLA and APA is that the former is more detailed in terms of citations and references. Present tense verbs are commonly used in MLA citation.
Another significant difference between APA and MLA is that MLA focuses on authors' names and old sources are treated as new studies. APA, on the other hand, focuses on the year of publications or referenced books, preferable the relevant and newest ones.
The major standards for MLA citation style are as follows:
Lines are double-spaced
One-inch Times New Roman font size 12 for all margins
Authors and works are listed alphabetically
In-text, direct citations include the page and name only without commas
A page number is included with the name of an author on the upper right corner
Citations do not include an extra line-break
Titles for the articles are taken with quotation marks and every word is capitalized
Standard Guidelines and History of APA Citation Style
The American Psychology Association created the guidelines and rules for books and publications for journal articles. The first edition of APA style was created in 1929 for purposes of guiding authors in structuring their works. It also focused on helping authors create unique citations and reference style. The main idea of this style is to distract readers while providing comprehensive texts with a list of cited texts and proper headlines, as well as, avoiding plagiarism. This formatting style is common in scientific documents, papers, and lab reports. So, how is APA different from MLA?
Well, to understand how this formatting style differs from MLA, it's crucial to consider its standard guidelines as well.
The major APA standard guidelines are as follows:
Lines are double spaced
Times New Roman font size 12 and one inch for the margins
Endnotes/footnotes are double-spaced
Every page includes a number on the upper right corner and a short title for the work
Publication date, author, and page for direct quotation is included in in-text citations. The author's name and year should be included in paraphrased ideas.
The reference list follows a bibliographic order.
Authors follow an alphabetical order while works follow a chronological order.
Title is at the center
Long papers include an abstract
The first word in periodicals' titles is capitalized without quotation marks
In the references list, the authors' names take the formula Last name +First Initial +Middle Initial.
MLA vs. APA Examples for Reference Lists
To understand MLA and APA differences better, it's important to consider some examples. For instance, the difference between MLA and APA comes out clearly when citing a book or an article.
Citing a Book in MLA or APA
MLA: Ray, Bob. American Literature. Macmillan Group, 2017.

APA: Ray, B. (2017). American Literature. London: Macmillan Group.
Citing an Article APA or MLA
APA: Johnson, S., and Smith J. (2015). Tools in home education for children. American Psychology, 37(3), 110-116. doi: 11.13307 / tox.30567

MLA: Johnson, Samantha, and Julio M. Smith. "Tools in Home Education for Children". American Psychology, vol. 37, no. 3, 7 Feb. 2015, pp.110-116. Michigan University Online Library, doi: 11.13307 / tox.30567. Accessed 12 April 2019.
Examples of APA vs. MLA differences for In-text Citations
When it comes to the in-text citation, some differences between APA and MLA can be noted. Here are examples to illustrate those differences.
APA: (Miller, 2018, p. 23)

MLA: (Miller 23)
Essentially, there are clear differences when it comes to MLA vs. APA in text citation. While APA citation includes the year of publication, MLA does not. This is the major difference between MLA and APA citations that a person can note when reading the work of an author.
When to Use APA or MLA
It's important to consider the assignment's instruction when it comes to MLA vs. APA citation. That's because your professor may have indicated the citation style that you should use in the assignment. But, if no style has been specified, you have the freedom to choose what to use. As hinted, the choice of APA vs. MLA bibliography should depend on the subject.
APA is mostly used in social sciences like Sociology, Psychology, Criminology, Education, Business, Social Work, and Nursing.

MLA, on the other hand, is used in humanities like Literature, History, Philosophy, Anthropology, Theater, Arts, Politics, and Law.
If the choice of APA vs. MLA format is informed by neither the subject nor the instructions, think about the style that would work with the content better.
Is MLA or APA Easier?
As noted, each citation style is used in specific study fields or subjects. As such, students should not focus more on which citation style is the easiest to use. Instead, they should consider the citation style that the professor specifies or the assignment requires. Essentially, the assignment or syllabus description or guidelines should specify the citation style to use. If none of these guides the choice of MLA vs. APA format, students should ask their professors.
But, if a learner has the freedom to choose their citation style, it's easier to use the style that is required by their study field. For instance, if you're pursuing a nursing program, format your paper in APA style. And, if you're pursuing cultural studies, use MLA style in your paper. To get excellent grades to improve your writing skills.
Make sure that you follow the standard guidelines of the citation style that you use when formatting your paper. However, don't move from MLA to APA when citing your sources in a single paper. Combining different formatting styles in a single paper is not allowed in academic writing.
The difference between MLA and APA format in academic writing is clear. Students should consider all the details of every formatting style when writing their papers. It's also crucial to choose the right citation style for an academic paper depending on the subject or guidelines provided by the professor. Educators consider how well a student has formatted their paper and adhered to the formatting guidelines of the used citation style. Therefore, learners should understand every detail of their formatting style and follow their guidelines to the latter.
Get top grades, effortlessly.
Over 500 degree-holding experts are at your fingertips.
Do My Assignment