Struggling With Too Much Homework?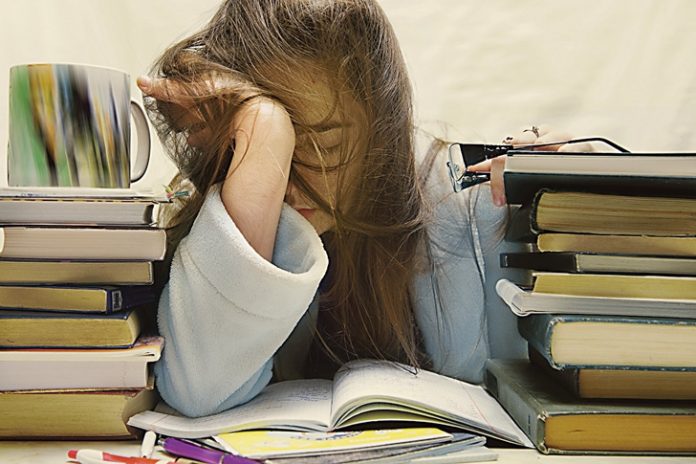 These days, too many students are struggling with their homework. Why is this happening? In case you have too much homework to complete and too little time, you need to understand the reasons. Also, we will be talking about some ways you can make sure that you don't get swamped by school projects. In addition, we will be talking about the effects of too much homework on college students, and about whether or not school chores have negative effects. At the end of the day, you will know how to do your homework faster and better. And remember, you can also get assistance if you really need it. There are places online that specialize in just that: helping students complete their homework on time.

How Do You Know You Are Receiving Too Much Homework?
We hear this a lot: college students don't have time to complete their school chores. They get stressed and depressed. And this is not helping. However, there are some early signs that tell you when you are getting too much homework. For example, when you have more than 3 essays to write in a week, you may be having a problem already. You will then immediately start to panic. You know what happens when you don't submit your papers or if you submit them late. You really don't need the bad grades. You don't need your GPA to get a hit. You know too well that getting to a point where you have too much homework in high school is very dangerous. But remember, you can make things better for yourself, especially now that you know when you are getting dangerously close to getting swamped by school projects.
The Major Effects of Too Much Homework
The problem with getting too much homework is that you can't seem to find a way out of the situation. There are several effects that you will experience:
One of the first effects of too much homework is panic. You start to panic because you think you won't have enough time to complete all the assignments before the submission date.
Once you panic, you will start to speed things up. In other words, you will start to rush all of the assignments. And as we all know, rushing an essay is never a good idea. You may be able to finish the papers on time, but their low quality will still lead to some bad grades.
Another effect is that you will start to lose sleep over your homework problems. You will get too little sleep trying to complete the assignments on time. And the lack of sleep has several negative effects: it causes fatigue, it causes depression, and it causes the loss of focus.
And these are just the major effects of too much homework in school. There may be others, depending on various factors. But is homework really that bad?
Too Much Homework Is Bad: Is It Really True?
Yes, too much homework causes stress. This is true, of course. Any college student who is mindful of his grades will get pretty stressed when he or she realizes that his GPA is in danger. But people should also see the benefits of homework. For example, learning how to deal with stress is very important. Later on in life, you will encounter plenty of stressful situations. If you know how to cope with them, you will manage to stay focus and keep working on your objectives. Also, homework has another great benefit. It teaches you how to manage your time effectively. The reality is that most students really don't know how to manage their time. They start working on their homework too late. They don't know how to plan ahead. They don't know how to split complex tasks into smaller parts. Do you think too much homework is bad?
Here Is How You Avoid Too Much Homework in College
Now that you know the effects of too much homework, you probably already know how to avoid getting swamped with school projects. The first thing you need to do is to start early. Start early on each and every one of your school chores. Why? Because by starting early you get a lot more time to complete each assignment. Also, it is very important to prioritize. Work harder on assignments that are more complex. And if you can organize your time effectively – by splitting large projects into more manageable parts – you will be able to be a lot more efficient. There will never be such a thing as too much homework for you. And if everything else fails, you can get some assistance online. There are reliable writing companies that have expert writers they can put at your disposal. If you need help, get in touch with a writing agency and get help immediately. Good luck!
Get top grades, effortlessly.
Over 500 degree-holding experts are at your fingertips.
Do My Assignment