Writing the Best Graduation Speech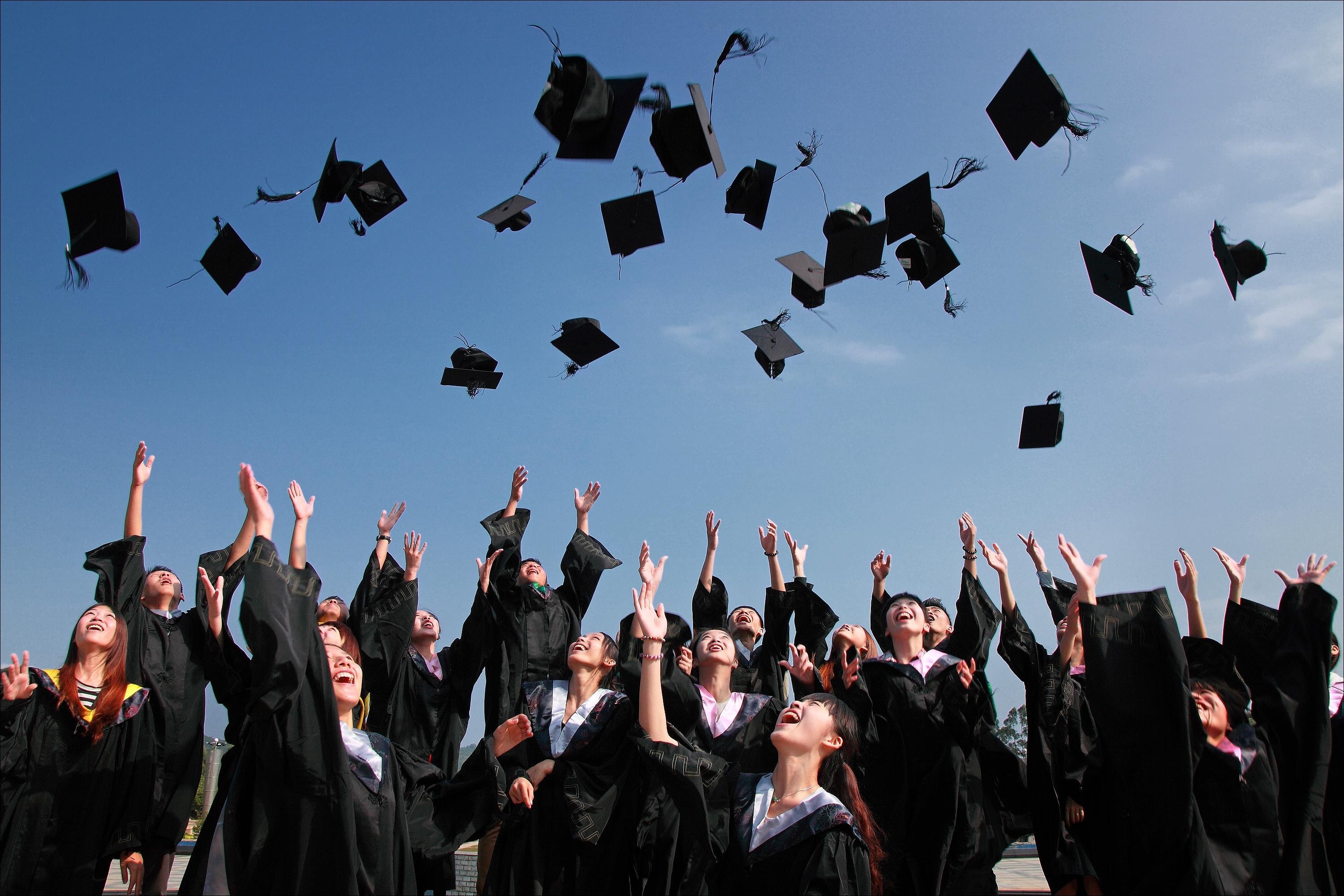 One of the biggest days of your life is drawing close – your graduation day.  The high point of all those years at primary school has culminated in the start of a new era in your life – 8th grade in high school. Yes there's a motivational speaker who will speak to the students and inspire them to implement their high-school learning in an excellent way.The speech will point out that the chance of a good tertiary education or career after school comes from being committed to hard work from grade 1 to grade 12. Despite all the congratulations and pats on the back, graduation day can be hugely stressful. There's that dreaded graduation speech, and you've been asked to give it on behalf of your classmates.
How to Write a Graduation Speech – Short and Dynamic
You may have already sat in on other speeches and thought how boring, how uninspired, how trite, how meaningless and how terribly long. Writing a graduation speech requires doing things differently – keeping it short and dynamic. This way your audience will be hanging onto your every word. Keep your biggest, most thought-provoking thought for your closure – making it the thing that everyone is going to remember from your speech.
Graduation Speech Ideas – a Theme Running Throughout
Your graduation speech needs to be short, powerful, rousing, full of wisdom, enouragement, hope, inspiration, helpful advice and gratitude. How to write a graduation speech that is inspirational may require you looking at some good ideas on graduation speeches freely available on the Internet.
Find a theme for your speech. Think about what you want your audience to get from it. A good theme for this speech could be 'New Beginnings – Building on your Passions in your Final School Years. List all the points you intend making in support of your theme, keeping in mind that you don't want to bore your audience.
Graduation speech ideas will always include giving thanks –
thanking your teachers for their dedicated teaching and leadership.
thanking your parents for encouraging you to try your hardest and set achievable goals.
thanking your peers for their input in ensuring wonderful. memorable school days.
A graduation speech is always more memorable when it's sprinkled with some personal references and jokes.  Let's go through the process once more of how to write a graduation speech that will keep everyone riveted to your every word. How to start graduation speech will require a simple greeting to everyone present. An example would be to say 'Good evening Mr Anderson (principal), teachers, friends and family and fellow class mates'. Introduce yourself for the benefit of those present who don't know you. An ideal example is 'I'm John Smith, and it's a great honor and privilege for me to be able to speak at our graduation on behalf of each of my classmates'.
Grabbing Attention of Your Readers With Graduation Speech
To grab the attention of your audience, open your speech with a catchy quote, joke or short story. You're speaking on behalf of your class, so highlight moments and events where you all excelled at something together. Talk about that exciting school trip you had.Talk about how the very culture of the school made you all want to get involved in projects together. Speak about where you as a team achieved notable fundraising achievements. Keep each point exciting, punchy and short. Mention the future as a new era in your lives. Talk about what comes next – just a few more school years and then off to college. Spend some time talking about what will happen after this graduation, and how the school set the foundation for a desire to learn and achieve. You could look over towards your principal and say how the wonderful experiences the school provided over the years has shaped and prepared you all to enter a new phase of your lives.
Create a dynamic, impactful conclusion. You want to leave everyone with something to think about. For example, you could end by saying 'in closing, on behalf of all of us, we'd like to thank everyone in this hall for contributing to making our primary school years so happy and fulfillig.
The afterglow of a good and long time in this school has been like the light of a star that keeps pulsing long after the star has been extinguished. It can light your way and ensure us all that the 2nd round of school we're about to enter is a time of hard work, lots of fun and lots of achievements.
It's an honor to give a speech on behalf of your peers. Once you've written a good speech, practice it over and over again till you feel you can deliver it like a pro and make your classmates proud.
Graduation Speech Assistance
Few of us can compose an eloquent  graduation speech, but with graduation speech assistance you don't have to. With this help, all you need do is speak honestly and sincerely from your heart – the real secret to goodbyes and new beginnings.
Get top grades, effortlessly.
Over 500 degree-holding experts are at your fingertips.
Do My Assignment