Six Tips To Help You Take Notes Like A Pro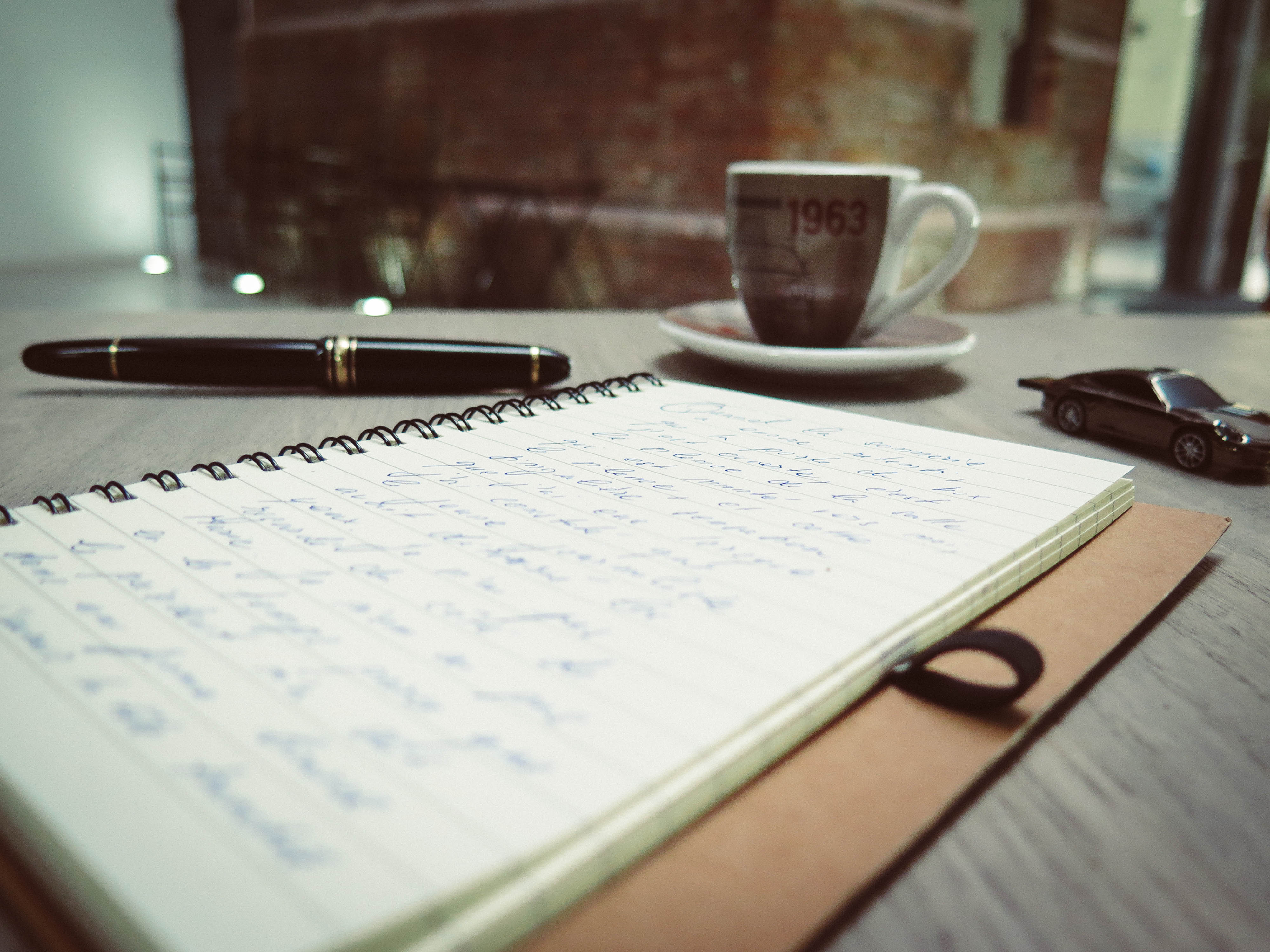 Six tips to help you take notes like a pro
If you managed to maintain your grades through high school without bothering to take notes, you're in for a rude awakening when you get to college. Taking good notes while you're in class sets you up with great study material when exams come around, and helps you commit the information to memory – but it's definitely a learned skill.
These suggestions will give you everything you need to start taking your own proper study notes, ensuring you aren't scrambling to borrow a classmate's work at the end of the semester.
Get a good spot.
Ideally, you want to be close enough to the professor that you can hear clearly and far away from anything that might distract you – like talkative classmates or an open door. Stick to the same spot every week, if possible. Maintaining a solid routine helps improve concentration.
Come prepared.
Make sure you've got a notebook with you and at least two good pens. If you can, use a different notebook or a different section of one notebook for each class. This keeps you organized and prevents any confusion during exams.
Bring your textbook or print outs and follow along as you make notes – tracking the author, book, and page number. It always helps to link to your other course materials right away, so it's easy to refer back to them when you're studying later.
Keep notes on your own thoughts, too.
If you have any opinions or questions about the material you're covering, write them down in your notes so you can follow up later. This will not only enhance your understanding of the subject, you'll also have some ideas for future essays or other assignments.
Highlight important information.
When your instructor points out key facts or ideas, underline or highlight them so you can easily locate these important notes during your exam prep. It's also helpful after the fact to go back through your notes and group together any related ideas. Not only will going over the information again help give you a more solid understanding, you'll also have tidier, better organized notes to refer to later on.
Summarize.
Rather than trying to write down every word your professor says, focus on picking up the main ideas from the material. Fewer notes can actually make for more effective notes – you don't want to have to read tons of information to get to the important stuff.
Until you get the hang of this "less is more" approach, though, it might be a good idea to make an audio recording while you're at the lecture. Then, you can go over it when you have a bit more time to ensure you've made comprehensive notes.
Add visuals.
If there aren't pictures and graphs included with your class material, find some images and diagrams online to supplement your notes. If you can make them more interesting, you'll be far more likely to feel engaged when you re-read them. It also helps you remember your notes during finals.
Get top grades, effortlessly.
Over 500 degree-holding experts are at your fingertips.
Do My Assignment